04 Mar

Thank You, Sophia Way! – Lisa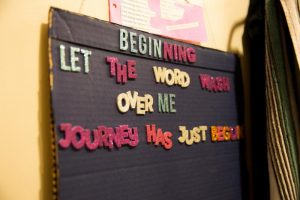 Lisa (name changed) came to our Day Center a few months back. She is originally from North Carolina and drove all the way to Seattle 3 years ago. Since then, she has been living out of her car at a safe parking program. Now, she has her own home thanks to you!
She recently sent us an email to share her good news!
"I've been having a crazy hard time. Every soul who walked through the door of Sophia Way tried to help. Your staff is awesome and good-hearted. Carla and Gretchen bent over backward to help me. They suggested a job I was qualified for, and I got it. I'm getting my housing voucher this week.
I've been going through hell for years. I finally get to live a life again.
Thank you, Sophia Way for the food, computers, and hospitality."