07 Nov

Thank You, Temple B'nai Torah!

Last winter, a woman died from hypothermia – waiting at the wrong location for shelter.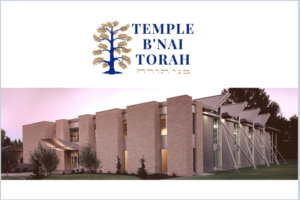 Thanks to the tzedakah (Hebrew for charitable giving) of Temple B'nai Torah, our Emergency Shelter will be located at the Crossroads neighborhood synagogue until May 31, 2020!
What a relief! What a relief to know the women experiencing homelessness on the Eastside are two moves away from our permanent shelter! Beginning next week, The Sophia Way Emergency Shelter will be housed at Temple B'nai Torah. By late spring we will make our final move to stay with our dear friends at Lakeside Christian Church until the new Kirkland Shelter for Women & Families opens in late summer. This provides critical consistency in our ladies' lives – so important during the upcoming cold and wet season ahead.
Hailing from Arizona, I am in awe of the generosity and support from King County's community of faith—Christians, Jews, Muslims, Hindus and others—all working together to support those less fortunate. I am appreciative and grateful for the community partnerships, volunteers, friends and supporters who stand by our side to help end homelessness for women.
This Thanksgiving, our women and many others will be treated to a feast hosted by SeaStar. This annual event reminds us of the generosity of not only the community of faith, but business community as well. Those who stand by our brothers and sisters experiencing homelessness with extraordinary acts of kindness.
May your Thanksgiving be filled with family, friends, and abundance.
With sincere gratitude,
Alisa Chatinsky
Interim Executive Director