06 Mar

This work is hard, really hard.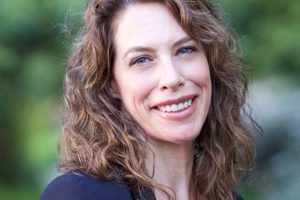 Angela Murray joined The Sophia Way as Executive Director in April 2015. She played a critical role in stabilizing the organization, growing its programs and outreach, building a strong, empowered team and instituting a caring work culture that enabled the organization to better support the increasing number of women experiencing homelessness.
In an interview with Sujata Agrawal, Angela reflects on her journey at The Sophia Way and shares some highlights.
What are the organization's greatest strengths?
Definitely, the staff and volunteers. The office staff and volunteers who answer the desperate calls from women pleading for an easy answer to housing in an impossible market. The fund development team working with our generous donors to help to raise the millions of dollars needed to build a new permanent shelter. Our case managers, the hidden heroes, who work tirelessly to help our women overcome multiple barriers and find the hundreds of dollars needed for move-in costs, sign their lease, get their keys, and move into housing. Most of all, it's our shelter and day center staff who warmly welcome, serve and empower women who have nowhere else to go.
Their selfless dedication to the mission of The Sophia Way and serving the women with dignity and through the lens of trauma-informed care is commendable.
Could you share some of the accomplishments that have given you the most satisfaction?
Our salaries have increased 164% over the last four years! When you consider that human services staff are among the lowest paid professionals who work with the most challenging populations that is a good reason to celebrate. Offering a competitive salary also helped us attract employees with exceptional skills and talent. And this is reflected in our growth.
As we saw the increasing need for services, we expanded our operations. The Day Center increased its hours by 85% and in 2018, with a generous gift from Symetra, the Emergency Winter Shelter operated year round.
We cultivated a strong relationship with our donor community that led to increased amounts in private contributions from individual donors – both financial and in-kind donations.
What are some of your learnings?
This work is hard, really hard. Transparency, honesty, and clear communication about the challenges of this work to our stakeholders is paramount to the success of sustaining this work and to the well-being of the leadership trying to accomplish the impossible.
I learned a lot on how to navigate this, sometimes, tumultuous landscape of homeless services from a humble, quiet, yet bold leader – Bill Hallerman, Agency Director of Catholic Community Services. He's been doing this for decades, and on multiple occasions, Bill backed me up when I needed it, and unknowingly demonstrated to me how to build consensus and push the envelope with a smile. Thank you, Bill.
What changes have you seen in the way homelessness is being addressed?
The way we address homelessness is evolving, constantly and rapidly. One of the most promising changes is the focus on racial disparities and how we serve and equitably address different populations experiencing homelessness. The question we must constantly ask ourselves is: How can we as homeless service providers, provide better-individualized care and access to resources?
What changes have you seen in the population that we support and serve?
Since I started in 2015, the staff and I have noticed a major change in who we are serving. We used to see many women who just needed to save money for a few months because the unexpected happened – the death of a husband, hospitalization, rent increase, loss of job, etc.
Now we are increasingly seeing women who are chronically homeless, women who have severe mental illness or substance use disorder, and women with little ($200/month) to zero income.
What, do you think are the big issues facing the community around homelessness and the women experiencing it?
I worry about the lack of access to mental and behavioral healthcare for women of color, aging women, transgender women, women with disabilities, refugee women, immigrant women, and any woman who has been marginalized. I worry about women trying to flee domestic violence or struggling with substance use disorder.
I firmly believe that The Sophia Way will continue to step up as an advocate for our women – especially the 80-year-old wheelchair-bound woman staying at our emergency shelter and the Jane Doe who froze to death last month in an alley behind a church in Kirkland. I know The Sophia Way will persist.
What would you say if asked about what you hope you are leaving as your legacy?
I hope I left a shift in the culture of the organization. That the administration and the Board of Directors truly do support the staff – that their voice matters and that there is a possibility for upward mobility in management and leadership in this organization that needs and welcomes diverse perspectives, especially from those with lived experiences.
What is one piece of advice you would want to share with the incoming executive director?
Remember that homelessness is a public health emergency and that it's very preventable. We must press for more action and funding from our elected officials, and local and state governments.
What's next for you?
I'm hooked… I want to do more in solving our homelessness crisis. I hope to emerge somewhere useful where I can move the dial a little closer to SOLVED. In the meantime, I will be spending more time with my family and training our young Australian Shepherd. And I will be volunteering at the Day Center, trying to give back to the organization that has given me such a gift of experience.