04 Mar

Valentine's Day!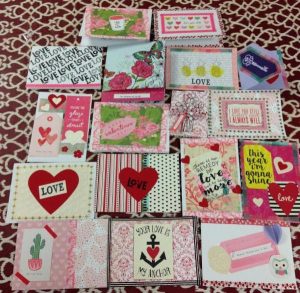 Valentine's Day was made special for the women at our Day Center.
Valentine's Day love poured in the form of donations from individuals and groups of people. Each woman got a lovely gift bag! One woman said: "I hope to get gifts during Christmas, but not during Valentine's Day! Thank you!"
Our staff organized a card-making event, which was a huge success. The women had so much fun and bonded through this activity.
Thank you for giving from your heart!