03 Jul

Your role in Cyprine's life

My name is Cyprine. I am a resident at Sophia's Place and originally from Kenya, on the east coast of Africa.

Trust me; it would be a long list if I had to list everything I am grateful for.

Sophia's Place residents' hope and healing are all because of your prudency. This strongly confirms my belief that angels and good people still exist in this mind-boggling world.

Sophia's Place has assisted and made it possible for me to make baby steps in my life reconstruction. Being an aspiring cook, an ingredient that I was missing and couldn't find in my recipe for life was 'Power'
The power to regain myself
The power to eradicate my emotional, spiritual and financial bankruptcy
The power to make good decisions and judgement
The power to remain sane, balanced and composed
And the most important: the power to face the following day with courage
This is what I ultimately call "Empowerment" and this is where I come in as a living example of how this guardian angel program has spun my life around (and others) by creating miracle recoveries and discoveries.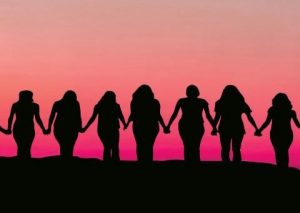 When I started off at Sophia's Place, I had the pleasure of meeting many people of different backgrounds and got exposed to various developmental opportunities. This is where I encountered outpouring kindness and supportive provisions by giving me access to health care, a roof over my head, putting food on the table and clothing. Now, with these kinds of kind gestures, we will not only survive, but thrive at the same time.
Your willingness to help displaced people weather the storms in their lives makes all the difference for people like me and the rest who have found shelter at Sophia's Place.
On numerous occasions, you never failed to surprise us with packaged gifts wrapped neatly accompanied with big smiley notes, and thoughtful and encouraging words. It sincerely makes one feel special when opening these gifts.
Please know that these incredible generous acts do not go unnoticed. We can't thank you enough donors, counselors, volunteers, staff and funders who make this possible to happen with love and affection. Thank you!
— Cyprine, Former Sophia's Place Client