04 Apr

Building Community

Quilting, vision boarding, yoga nights, meditation… Our staff at Sophia's Place love organizing activities and events for the women who visit our Day Center and stay at our night shelter. It offers new experiences, keeps them engaged and builds community.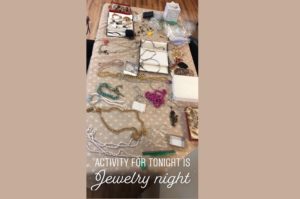 "Jewelry Night" the women had the opportunity to design personal jewelry. Using a variety of beads and wires that have been thoughtfully donated by the community, the women had fun creating earring, bracelets and necklaces!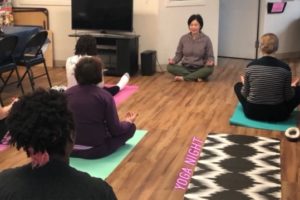 The benefits of yoga are many and Charlene, a yoga instructor, took the women through a series of stretches and meditative poses, including chair meditation. One woman commented: "I didn't think I could do yoga, but I learned new techniques and it's helpful." A relaxing workout at the end of long and hard day for many.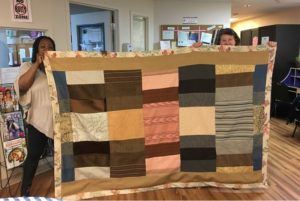 Paula Seeger graciously offered to hold a sewing project for the women at our shelter and teach them quilting. Read about her experience and what it means to her.
Visualize your victory". It was an inspiring evening for the women as Victoria took them through a vision board workshop. They created positive messages that spoke of their dreams and hopes.