03 Feb

Reaching Goals

Belinda came to Sophia's Place Extended-Stay Shelter in May 2020. At that time, the shelter was operating at the Red Lion Hotel. Belinda had one goal – to move into housing within six months (the period of time she could stay at the shelter).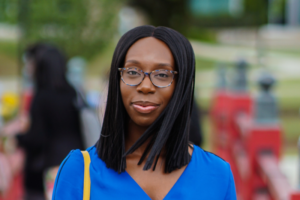 But, first, she had to pay off some debt. Within three weeks, she had found a part-time job. Belinda did not have a car and undertook a grueling three-hour commute every day to and from her workplace. So she added another goal – to buy a car.
Belinda soon found a full-time position that helped her build savings. And, every day, she continued searching for an apartment. No matter how tired she was, she would spend time looking up what was available and affordable. That dedication paid off as a few weeks later Belinda found an apartment within her budget. She applied, was approved, and moved into her own place. Two weeks later, she was able to get a car from community partners, Auto Angels.
In just three months, Belinda had reached both her goals – and amid a pandemic!
Belinda is an inspiration for what you can do when you persevere and are resilient.