18 May

You Changed Lives!

We are so grateful for our passionate and compassionate community! A huge thank you for being with us at Sheltering, our virtual fundraiser.

Please watch the videos.

We are delighted to honor Jim McEachran with the 2023 Grace of Giving Award!

Jim selflessly dedicates his time and energy to building thriving communities. His dedication to supporting The Sophia Way's mission to be a place of hope and change for women inspires us, every day!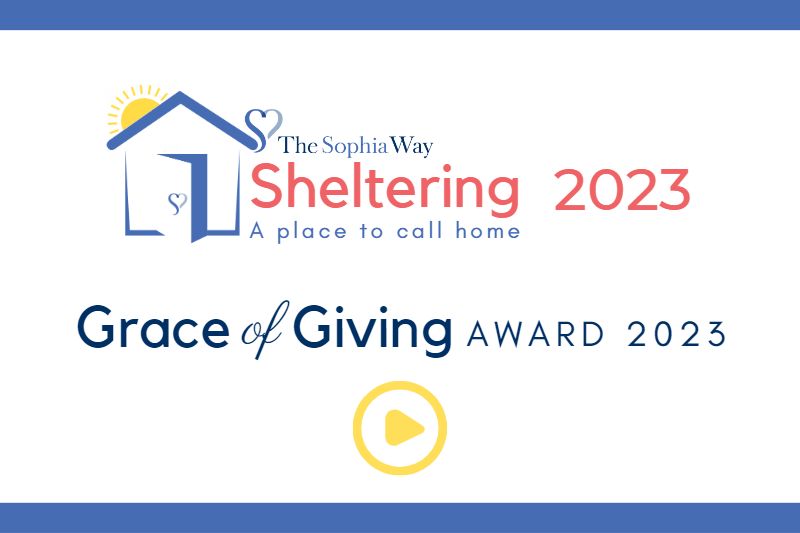 Julie is thriving!
Julie radiates positivity and energy. She is a huge Seahawks fan, but that is only one part of her life. She has a beautiful story to share.
"It means the world to me to know that there are people like Liz that really want to not only take away the fears I have, but provide a stable place to live, a secure place to live. And that makes it possible to have the other things I want."