26 May

A Beacon of Hope & Light

Nickhath (Nicky) Sheriff is the recipient of The Sophia Way's 2021 Grace of Giving Award. The accolade was created in 2020 to honor a community champion who lives, breathes, and loves the mission of The Sophia Way to support women from homelessness to safe and stable living. Nicky will be will be honored at our virtual event, Sheltering from the Storm on September 21st. Read about Nicky's journey and her passion to support women in our community.


Nicky has been a staunch advocate for those in need in the community, particularly women without homes. She has made it her life's mission to make a tangible difference in people's lives. The Grace of Giving Award recognizes her impact for which she will be honored at our virtual event, Sheltering from the Storm on September 21st.

Nickhath (Nicky) Sheriff, an unwavering champion for those in need, was the first in her family to move to the United States. She came here as a young bride, just a few weeks after her marriage to Khizer. Everything was unfamiliar, and she was nervous – but she gained confidence and settled into her new life.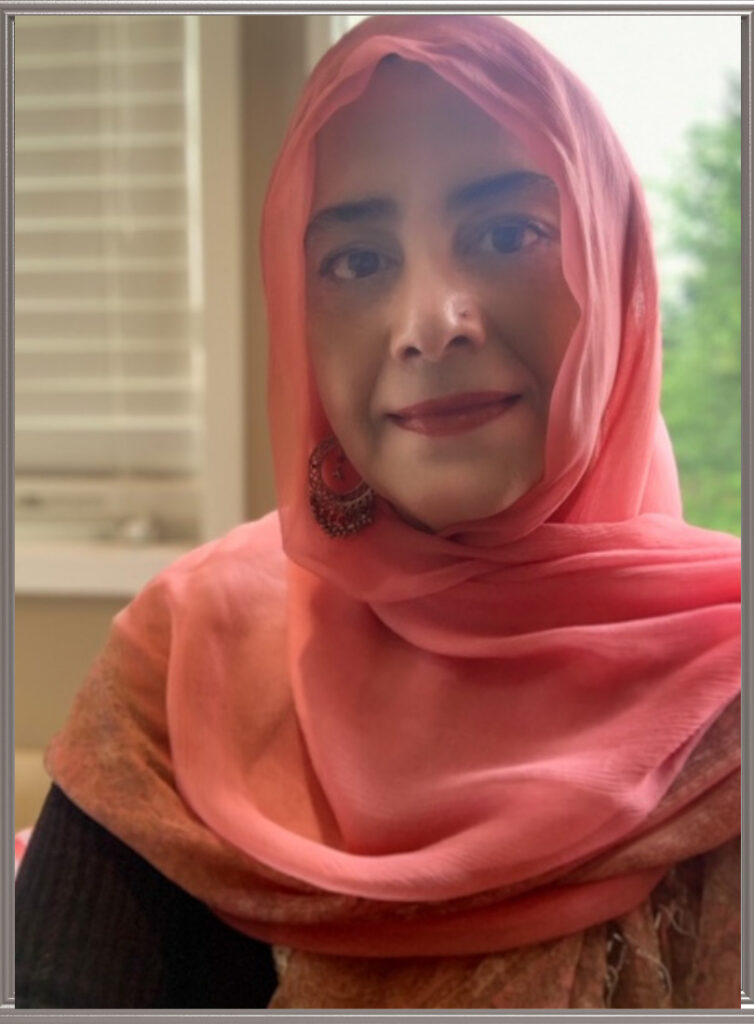 In the three decades since, Nicky has nurtured her family and the community around her, intertwining her lived experiences with the values she imbibed from her parents and grandparent. "I saw their kindness and their generosity towards others. No one who came to our home left empty-handed."
She talks about an incident that left a lasting impact: "One day, my parents caught a man stealing a medicinal plant from our family garden. When asked why he was stealing it, the man said the leaves eased his stomach pain; he had no home or family. My father immediately offered him a place to stay and a job as a gardener. Over the years, the man became a part of our family. After my first child was born, I went to India, and he gave my daughter a box of sweets and a gold ring. My heart just melted. I was in tears… he cared so much for us."
Nicky returned to the U.S with a resolution to help anyone in need and serve all who asked for help, in whatever way she could.
In 2009, Nicky started the Muslim Community Resource Center (MCRC) to support those in need. "I saw so many people living on the streets, going to sleep at night, hungry," she says. "I knew I had to involve the community to do something."
A year later, when she read an article about an Eastside organization, The Sophia Way, that provided shelter to women at night at a local church, her family cooked dinner to bring to the shelter. One of the core pillars of MCRC's service is to ensure that no one goes hungry. That evening, they served dinner and met the women staying in the shelter. It was the beginning of a relationship that has since grown and strengthened.
Nicky is also a strong champion for women's empowerment. "I am so grateful for The Sophia Way and its team for being there for women; for giving them the help and encouragement they need to thrive. I am fortunate to have a loving and supportive family, a warm home – and I cannot imagine what life is like on the streets without any kind of support."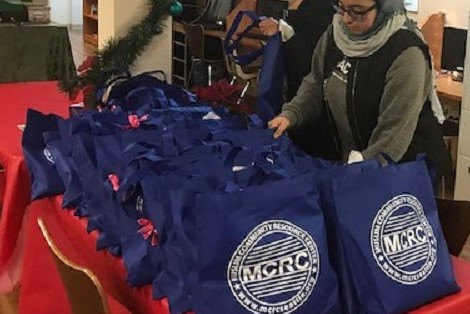 MCRC which is now known as MAPS-MCRC (the humanitarian and social program of the Muslim Association of Puget Sound – MAPS) is a key supporter of The Sophia Way, serving the women in innumerable ways – providing hot meals, towels, hygiene items, blankets, coats, and whatever else they know is a need. The Sophia Way clients also have access to MCRC's medical and legal clinics.
In 2018, MCRC leased a housing unit in Seattle for The Sophia Way clients to have a stable home as they plan for their future. The apartment was aptly named Nicky's Place. "We saw the growing numbers of women experiencing homelessness and understood the need for safe housing for women," explains Nicky. In 2019, at MCRC's fundraising Thanksgiving dinner, $150,000 was raised in support of The Sophia Way's new shelter in Kirkland.
When asked what gives her the strength to do so much for the community, Nicky shared, "My faith and my family give me the strength. They are why I give."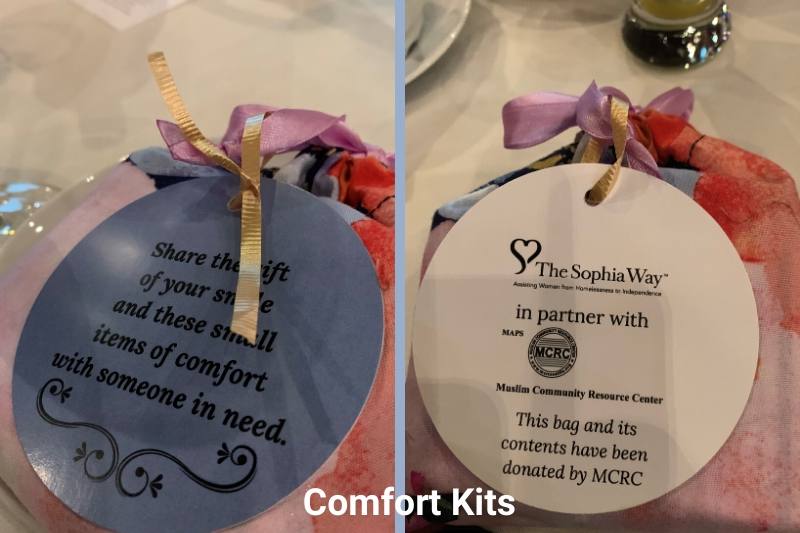 The events of the last year have only strengthened her resolve to keep on giving. "There is so much need," she says. In 2017, Nicky had founded Kits for Peace, which hands out essential items (toothbrush, rain poncho, emergency blanket, hand sanitizer, etc.) and grocery store gift cards in a small reusable cloth bag to anyone experiencing homelessness. During the pandemic, Kits for Peace supported more than 23,000 families (including immigrants and the BIPOC community) in the Puget Sound area. They gave families necessities like cleaning products, hand sanitizer, hygiene items, along with a meal card to support their emotional well-being and keep healthy.
It has been traumatic for her to read about hate attacks on Black people and those from the Asian community. "I believe in values of compassion, empathy, respecting all, and not being judgmental. I grew up with these values and share them with my children and team." She advocates equity and equality for all. "America is considered as the land of hope," she says. "For centuries, people have been coming here for a better future. That includes my family."
When asked how the community can help people, she replied, "Smile at them, listen to their stories, and help them in whatever way you can. I believe we all can fill this world with hope and light."
Nicky in the Community
Founder and CEO, Muslim Community Resource Center – an organization that supports the vulnerable population in King County and connects them with relevant resources
Founder, Kits for Peace – creates packages with resources to help get people off the streets to a safe place
Board Member, Hopelink – a nonprofit that serves homeless and low-income families in North and East King County
Part of the Founding team and Board Member, Backpack Meals for Kids – provides meals for children in the Bellevue School District
Founding Member, City of Bellevue's Cultural Conversations – an initiative to connect women of diverse cultural backgrounds
Steering Committee, Leadership Eastside
Community Impact Teams/Legislative District Lead for the 45th District advocating for equity and affordable housing in State policies
Recipient of the 2018 Humanitarian of the Year Award from CAIR, WA for her tireless work for people experiencing homelessness