17 Feb

Message from the ED: February 2016

The number of people surviving outside in King County – 4,505 – is heartbreaking.

Homelessness has been declared an emergency in Seattle and King County and this is not a crisis that we can solve alone. It will take the combined efforts of community members, local partnerships, the state, and the federal government all working together.

In the early morning hours of January 29, The One Night Count happened. Volunteers across King County counted those who were unsheltered – families with babies and school age children, people in wheelchairs, people sleeping on buses, senior citizens, and so many more. Some would leave their tents or cars in the morning to go to a classroom, or to a job. All are human, members of someone's family, and all are depending on us to do a better job at solving this crisis.

The Eastside numbers showed an increase of 80% this year compared to the Count in 2015. Most people appeared to be in cars. Overall in King County there was a 19% increase in unsheltered people for a total of 4,505. And we must understand this number greatly underrepresents the actual number that we will never know. But what this 4,505 does illustrate is a trend that homelessness is increasing.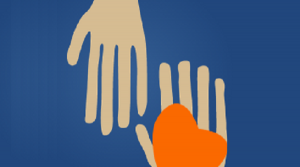 Homelessness is solvable.
When you support The Sophia Way you become a part of the solution. You've helped us extend our Day Center hours this winter so that women have a safe, warm place to rest, get a meal, take a shower, do laundry and get access to vital human services resources on the Eastside. We have also added 50 more beds for single adult women at our second Emergency Winter Shelter site. With special emergency funding from the Cities of Bellevue, Kirkland, Issaquah and Redmond, and additional funding from King County, The Sophia Way in partnership with Catholic Community Services, is operating two emergency shelters for the 2015-2016 season with one for families, including single fathers, and the other one for women.
You are reading this because you care. We must as private citizens, service providers, government officials and staff and as a community do more. Now is the time to recommit to a vision and plan of making homelessness at the very minimum rare, brief, and if necessary only a one time occurrence.
Thank you.
Angela Murray, Executive Director