05 Oct

Time of Transformation

Dear Friends,

As the sun dips earlier each day and the leaves begin to turn, we are taking time to reflect on the future of The Sophia Way.

Last week, we invited community leaders to share their ideas, thoughts, and dreams to help chart the strategic direction of the organization. The Sophia Way World Café had more than 40 participants — including elected officials, foundation and organizational leaders, collaborators and partners, communities of faith, as well as board and staff members.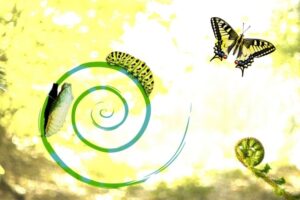 It was an interactive, eye-opening, and empowering event that brought learning from many differing points of view, but focused on making the community a better place for all.
The discussions from the Café, data, information, themes, and ideas from the past six months of pre-Café work, will help us build a concise framework of programming, services, resources, and community participation for the organization in the coming years. It is time to synthesize these ideas and set the stage for The Sophia Way's future.
The Sophia Way has grown and made many transitions over the past 12 years. Your constant support coupled with the organization's guiding principles keep the mission relevant and alive. I assure you that we will continue our work with dogged determination until all people have a home of their own. While this seems improbable, it is, with your and the community's resolve and support, something we will attain. Join with us on this amazing journey!
With appreciation,
Alisa Chatinsky
Executive Director