09 Jun

A Home for Everyone

At The Sophia's Way's Community Conversations, city officials, nonprofit professionals, and community members met to learn, discuss, and share their thoughts about permanent supportive housing (PSH).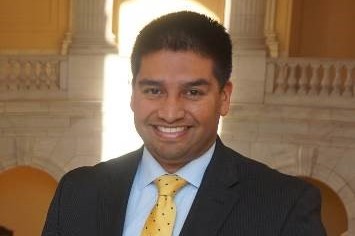 Dennis Sills, Director of Strategic Initiatives and Government Relations at Plymouth Housing, shared a presentation on the need for permanent supportive housing to stabilize and improve the lives of those experiencing chronic homelessness. He also shared details about the new Eastgate campus.
Highlights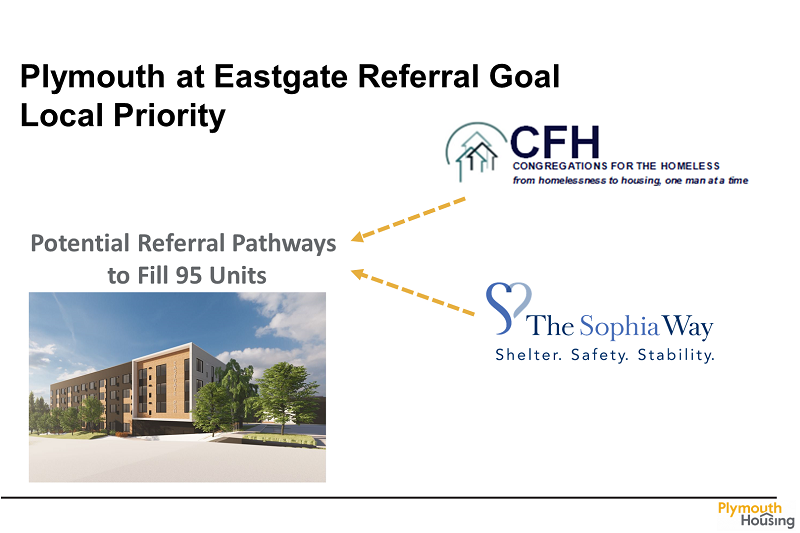 According to King County's point-in-time count (January 2020), 3,355 people were experiencing chronic homelessness. These are the individuals that are best candidates for PSH. That number is expected to increase because of the pandemic and the eviction moratoriums scheduled to end on June 30
Many people who experience chronic homelessness are 55+ years and have fragile health conditions; they may suffer from post-traumatic stress disorder, substance use and/or mental health issues. They need a continuum of care and support to be successful in permanent housing.
The Eastgate Supportive Housing project is for Eastside residents, specifically those living in Bellevue. The Sophia Way and Congregations for the Homeless will be able to refer their clients for a place in the 92-unit building.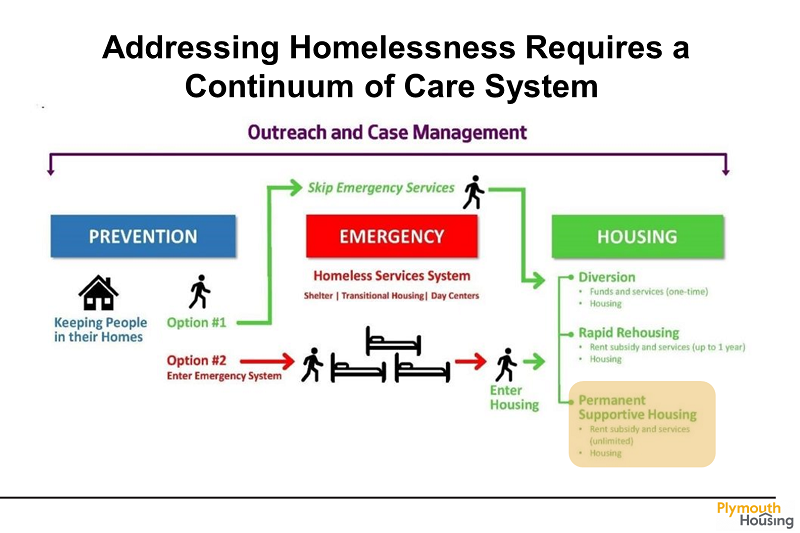 There was engaging discussion on the critical need for behavioral healthcare and the funding to support the growing demand for trained mental health professionals.
"It is definitely an issue that we are facing and poses some challenges," said Dennis.
Currently, Plymouth Housing partners with Neighbor Care and Harborview to provide the mental health services needed by residents of their buildings in Seattle. They will seek similar partnerships with providers on the Eastside.
The Sophia Way, too, has applied for behavioral health support for women at their two shelters – Helen's Place and Sophia's Place.
"I think everyone realizes that mental health is a significant issue for those experiencing homelessness, and we have to provide integrated, holistic services and support systems that can help people succeed in staying housed." – Alisa Chatinsky, CEO, The Sophia Way
Mike Mathias, ED, Anything Helps, commented about the lack of workforce in the area of behavioral health. "People are stretched because the caseloads are so high. There is a real need for quality care."
Voices from the community
"The community needs to stand behind permanent supportive housing in their neighborhoods."
"We need to support our staff – we need to pay them a living wage so that they can assist the people we serve."
"We need ongoing funding after buildings are completed for operational expenses."
"Offer opportunities for volunteers to get the extensive training necessary to help support both, the individuals in need and healthcare professionals."